By Sherri Davidoff / Nov 20th, 2019
Learn how to prevent a data breach & successfully recover in my new book, "Data Breaches: Crisis and Opportunity."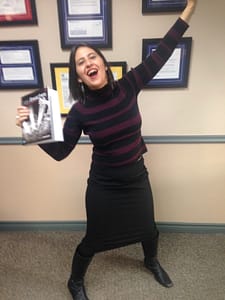 It's a book! After four years, I'm THRILLED to announce that my new book, Data Breaches: Crisis and Opportunity is out on shelves and available everywhere books are sold. This book gives readers a peek into the high-risk world of data breaches, one of the 21st century's most devastating business risks.
When I started my career, data breaches literally did not exist. Looking back, it's incredible how quickly data breaches grew from a nameless problem to a pervasive, insidious epidemic. Today the number of breaches is overwhelming. Data breaches affect our economy, drain resources, and damage reputations of otherwise highly functional organizations. Learning how to prevent and respond to a data breach should be a priority in every organization.
Imagine: One day, your IT team discovers that you've been hacked. Data has been trickling out of your organization—but for how long? Days? Weeks? Turns out it's been years. All of your most sensitive data has been stolen—databases of personal information, terabytes of email, financial details—and that's only the beginning.
What happens next? What do you do? The decisions you make in the first hours after you discover a data breach are never easy, but they will affect your organization for years to come. Stolen credit-card numbers embarrass merchants and frustrate consumers. Hacked hospitals leaki medical records and frighten patients. Questions about security practices have caused CEOs to resign, destroyed reputations, and sparked years' worth of litigation.
Over time, the true costs of a data breach have emerged, and the damage is staggering. Every organization on the planet is at risk of a data breach, and therefore it is critical that we develop effective, scalable tactics for managing them.
So Where's the Opportunity?
It's no longer a matter of if your organization will be breached, it's a matter of when—it's a business crisis. But there is also the opportunity to mitigate these risks with proactive planning. Every time we hear about a data breach, there are steps the organizations could have taken to prevent or seriously reduce the impact of the breach.
I wrote this book to shine a light into the dark corners of data breaches. Learn about the underlying causes, ripple effects, reputational damage and legal exposures that can result from a breach. Inside these pages, we'll dissect famous data breaches and reveal what you can do to navigate the tricky waters of a data breach—and even end up better off.  Ensure that your organization is ready to face one of today's biggest business threats: how to prevent a data breach and minimize the damage.
Mapping the Past and Blazing a New Trail Forward
The purpose of this book is to establish a practical, lasting foundation for data breach management. Along the way, we study real data breaches, identify critical decision points, and provide lessons learned.
Expand your cybersecurity and data breach knowledge as you learn to:
Identify the key factors you need to know about data breaches, the dark web, and markets for stolen data, so you can protect your organization
Limit damage by going beyond conventional incident response
Navigate high-risk payment card breaches in the context of PCI DSS
Assess and mitigate data breach risks associated with vendors and third-party suppliers
Manage compliance requirements associated with healthcare and HIPAA
Quickly respond to ransomware and data exposure cases
Make better decisions about cyber insurance and maximize the value of your policy
Reduce cloud risks and properly prepare for cloud-based data breaches
Acquire targeted hands-on tips and response models, including:
The Five Data Breach Risk Factors – a framework to help you manage your risk
Executive strategy tips for managing cybersecurity risks through minimizing and controlling organization data
A strategic crisis management framework for data breaches, including crisis communications tips to minimize the damage to your reputation and brand
A new data breach response model, "DRAMA," that provides a flexible, easy-to-remember framework for data breach response
Tips for navigating tricky payment card and health care breaches
Cyber extortion response tips
Cyber insurance evaluation guidance
This book combines strategic information along with actionable plans and tools, so you are prepared to prevent and respond to a data breach.
Who Should Read This Book?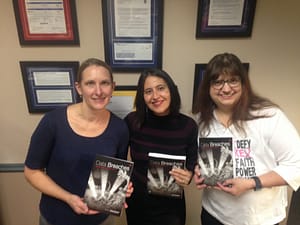 Everyone who is involved in proactively preventing a breach or responding to it, including:
Managers, executives, and IT staff concerned about data breaches
Employees of organizations that have suffered data breaches
Incident response team members
Insurers, attorneys, forensic analysts, and other professionals involved in response
Information security professionals
IT consultants involved in cybersecurity incident prevention and response
Students taking data breach management classes
Anyone who is worried about getting hacked or has been affected by a data breach
Whether you want to learn how to prevent a data breach or you are responsible for data breach planning and recovery, pick up a copy of Data Breaches: Crisis and Opportunity and let me know your thoughts. If you need help creating a data breach response plan or you need assistance recovering from a data breach, contact our team—we're ready to help.