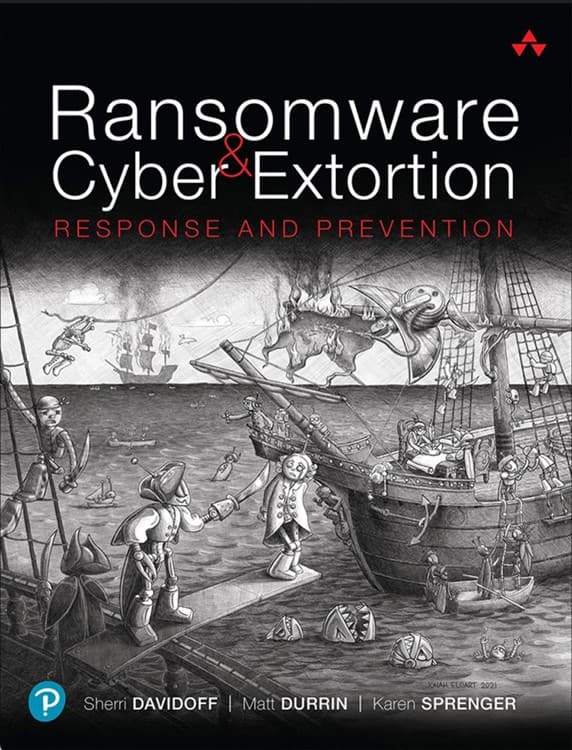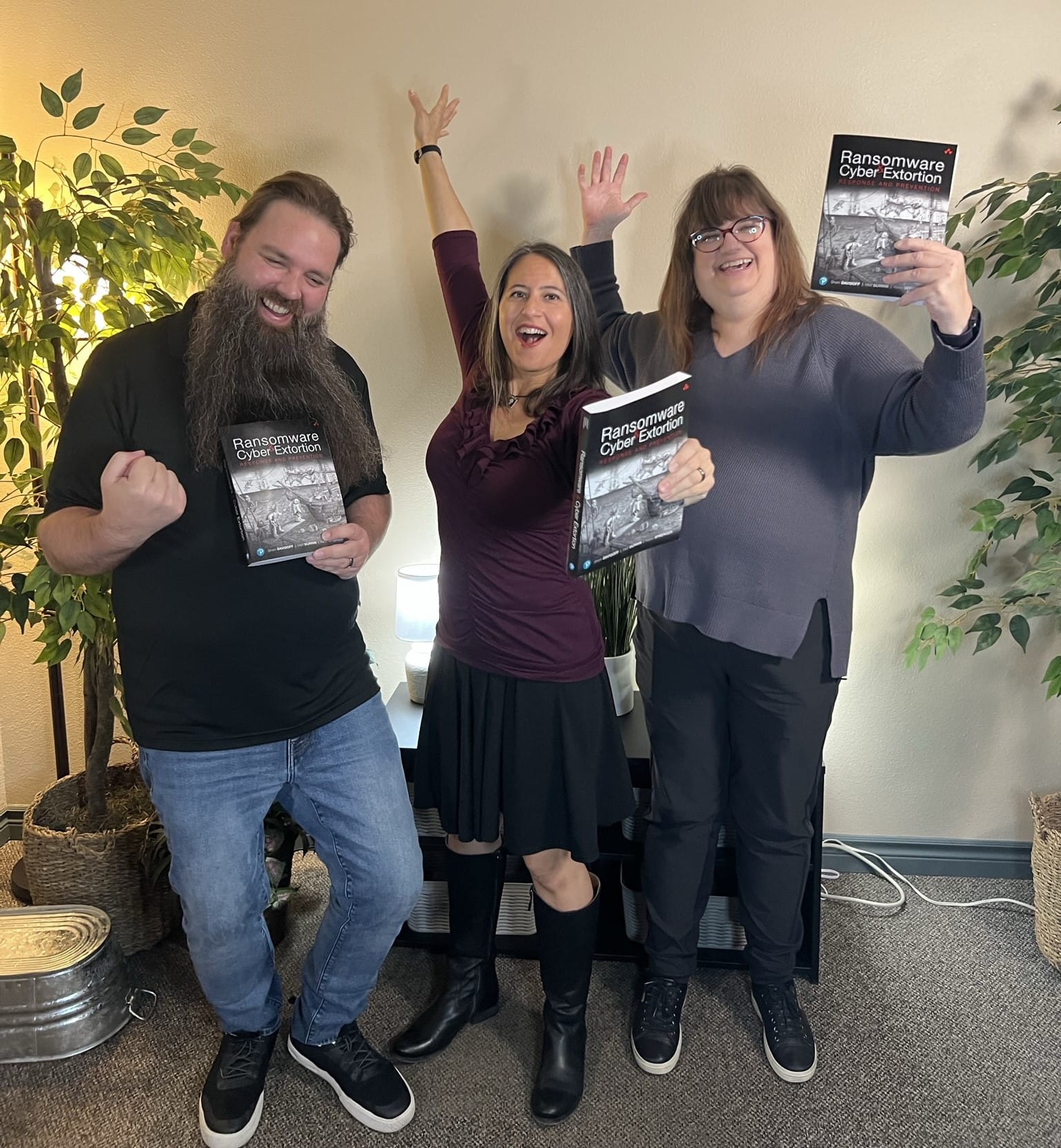 Learn how to protect your organization from devastating ransomware and cyber extortion attacks! Read Ransomware and Cyber Extortion: Response and Prevention by cybersecurity experts Sherri Davidoff, Matt Durrin, and Karen Sprenger to learn both the latest prevention and response strategies.
Ransomware and other cyber extortion crimes have reached epidemic proportions. The secrecy surrounding them has left many organizations unprepared to respond. Your actions in the minutes, hours, days, and months after an attack may determine whether you'll ever recover.
You must be ready. With this book, you will be.
Ransomware and Cyber Extortion is the ultimate practical guide to surviving ransomware, exposure extortion, denial-of-service, and other forms of cyber extortion. Drawing heavily on their own unpublished case library, cybersecurity experts Sherri Davidoff, Matt Durrin, and Karen Sprenger guide you through responding faster, minimizing damage, investigating more effectively, expediting recovery, and preventing it from happening in the first place. Proven checklists help your security teams act swiftly and effectively together, throughout the entire lifecycle—whatever the attack and whatever the source. You will learn to:
Understand different forms of cyber extortion and how they evolved
Quickly recognize indicators of compromise
Minimize losses with faster triage and containment
Identify threats, scope attacks, and locate "patient zero"
Initiate and manage a ransom negotiation—and avoid costly mistakes and much more
This guide offers immediate value to everyone involved in prevention, response, planning, or policy: CIOs, CISOs, incident responders, investigators, negotiators, executives, legislators, regulators, law enforcement professionals, and others.
You can buy the book from Pearson, Amazon, Barnes & Noble and many other book stores.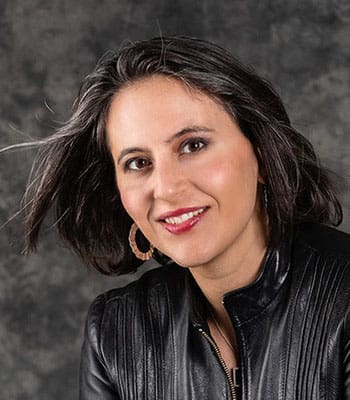 Sherri Davidoff
Chief Executive Officer, LMG Security
Sherri Davidoff is the CEO of LMG Security and a noted cybersecurity expert, keynote speaker, and author. As a recognized expert in cybersecurity, she has been called a "security badass" by the New York Times. Sherri is a regular instructor at the renowned Black Hat trainings and a faculty member at the Pacific Coast Banking School. She has authored or co-authored several books including, Ransomware and Cyber Extortion: Response and Prevention, Data Breaches: Crisis and Opportunity, and Network Forensics: Tracking Hackers Through Cyberspace. Sherri has also been featured as the protagonist in the book, Breaking and Entering: The Extraordinary Story of a Hacker Called "Alien." Sherri is a GIAC-certified forensic examiner (GCFA) and penetration tester (GPEN) and received her degree in Computer Science and Electrical Engineering from MIT.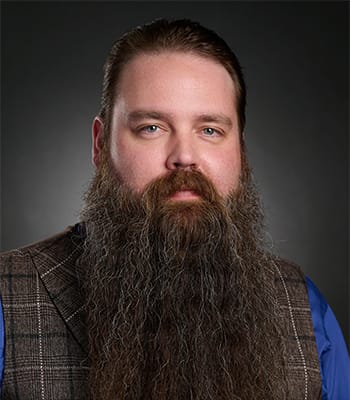 Matt Durrin
Director of Training and Response, LMG Security
Matt Durrin is the Director of Training and Research at LMG Security and a Senior Consultant with the organization. He is an instructor at the international Black Hat USA conference, where he has taught classes on ransomware and data breaches. Matt has conducted cybersecurity seminars, tabletop exercises and classes for thousands of attendees in all sectors, including banking, retail, healthcare, government, and more. He is also the co-author of a new book, Ransomware and Cyber Extortion: Response and Prevention. A seasoned cybersecurity and IT professional, Matt specializes in ransomware response and research, as well as deployment of proactive cybersecurity solutions. Matt holds a bachelor's degree in computer science from the University of Montana, and his malware research has been featured on NBC Nightly News.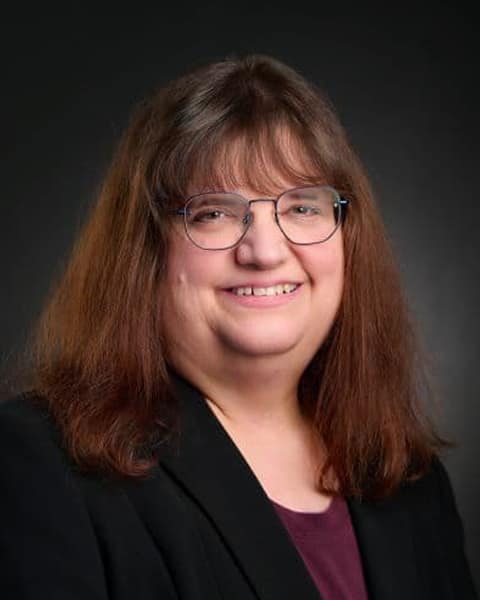 Karen Sprenger Davidoff
COO & Chief Ransomware Negotiator, LMG Security
Karen Sprenger is the COO and chief ransomware negotiator at LMG Security. She has more than 25 years of experience in cybersecurity and information technology, and she is a noted cybersecurity industry expert, speaker, and trainer. Karen is also the co-author of a new book, Ransomware and Cyber Extortion: Response and Prevention. She speaks at many events, including those held by Wall Street Journal Cyber Pro, Fortinet, the Internal Legal Tech Association, and the Volunteer Leadership Council. Karen is a GIAC Certified Forensics Examiner (GCFE) and Certified Information Systems Security Professional (CISSP) and holds her bachelor's degree in music performance (yes, really). In her spare time, Karen considers "digital forensics" a perfectly acceptable answer to the question, "But what do you do for fun?" A lifelong Montanan, she lives in Missoula with oodles of poodles.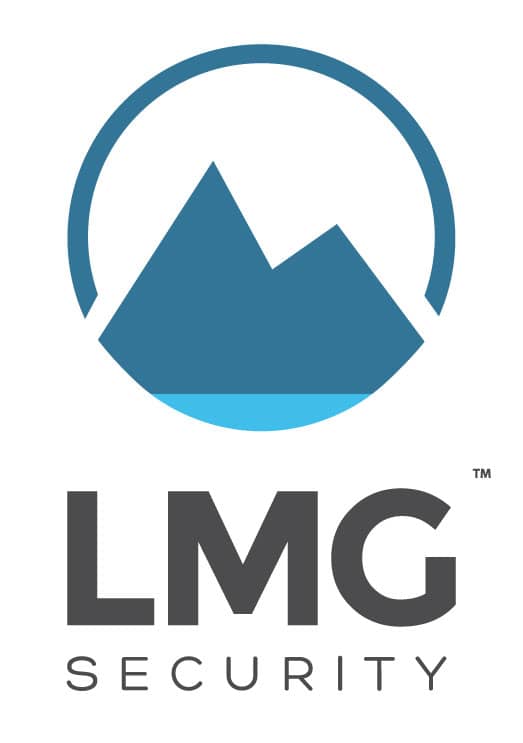 About LMG Security
LMG Security is a full-service cybersecurity firm, providing one stop shopping for a wide array of cybersecurity services. Whether you need virtual CISO or regulatory compliance consulting services, testing, solution integration, training or one of our many other services – our expert team has you covered. Our team of recognized cybersecurity experts have been covered on the Today Show and NBC News, as well as quoted in the New York Times, Wall Street Journal, and many other publications. In addition to online cybersecurity training, LMG Security provides world-class cybersecurity services to a diverse client base located around the United States and internationally.
Contact Us
If you have an event speaker or media interview request, please complete this form.
Want help preventing ransomware attacks? Our experts can help you identify and and prevent remediate risks. Contact us for a ransomware risk assessment, penetration test and other LMG Security services!