Weaponar: How Hackers Go From Zero to Takeover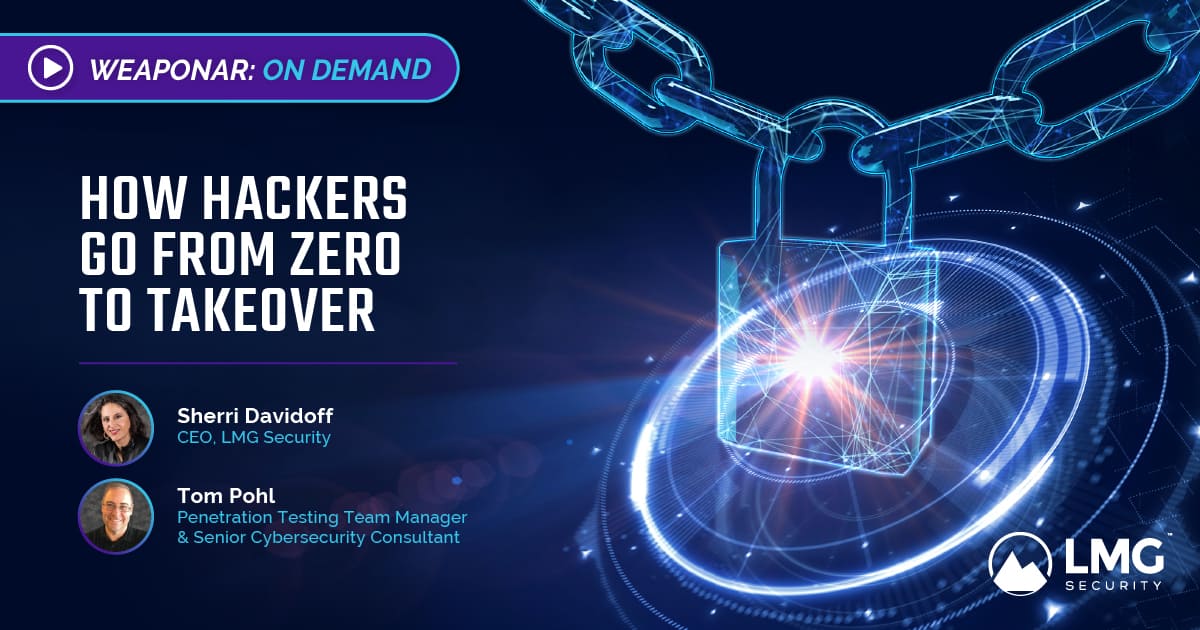 All hackers need is the tiniest foothold inside your network, and they can take over, stealing your most valuable data, launching ransomware attacks, and more. Watch as we demonstrate a full real-world takeover, starting with zero access from the Internet. We'll show you how hackers:
– Exploit a vulnerability in third-party software to gain a foothold in the network
– Steal usernames and passwords from the hacked computer and use them to gain more access
– Pivot through the hacked server to gain access to internal network resources
– Elevate access to gain control over the entire domain
– Spread throughout your network using normal IT tools (to evade detection)
– Access cloud resources using stolen credentials
Along the way, we'll provide you with tips for stopping hackers at every stage. Learn how to thwart hackers with simple configuration changes and strong auditing techniques.
Speakers
---
Tom Pohl
Penetration Testing Team Manager & Senior Cybersecurity Consultant
LMG Security
Tom is a seasoned hacker and the winner of many hacking competitions including Wild West Hackin' Fest, Circle City Con, THOTCON, BSidesLV, and DEFCON. Tom is a seasoned presenter at major security conferences such as DEFCON, BSidesLV, CornCon, and SecDSM and he has led technical training classes for many organizations. In addition, Tom also discovered several vulnerabilities that have been covered in a number of major industry publications. Tom leverages his wealth of experience to support LMG Security's customers as the Penetration Testing Team Manager and a Senior Cybersecurity Consultant. Prior to working for LMG, Tom was the head of software architecture at Businessolver for nearly 20 years..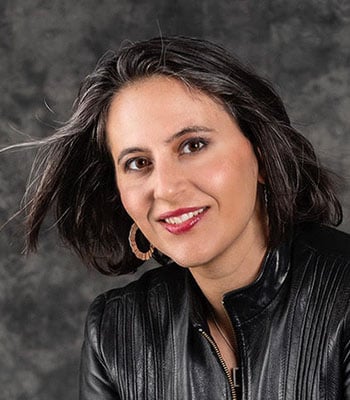 Sherri Davidoff
Chief Executive Officer
LMG Security
Sherri Davidoff is the CEO of LMG Security and the author of three books, including "Ransomware and Cyber Extortion" and "Data Breaches: Crisis and Opportunity." As a recognized expert in cybersecurity, she has been called a "security badass" by the New York Times. Sherri is a regular instructor at the renowned Black Hat trainings and a faculty member at the Pacific Coast Banking School. She is also the co-author of Network Forensics: Tracking Hackers Through Cyberspace (Prentice Hall, 2012), and has been featured as the protagonist in the book, Breaking and Entering: The Extraordinary Story of a Hacker Called "Alien." Sherri is a GIAC-certified forensic examiner (GCFA) and penetration tester (GPEN) and received her degree in Computer Science and Electrical Engineering from MIT.