Top Threats of 2023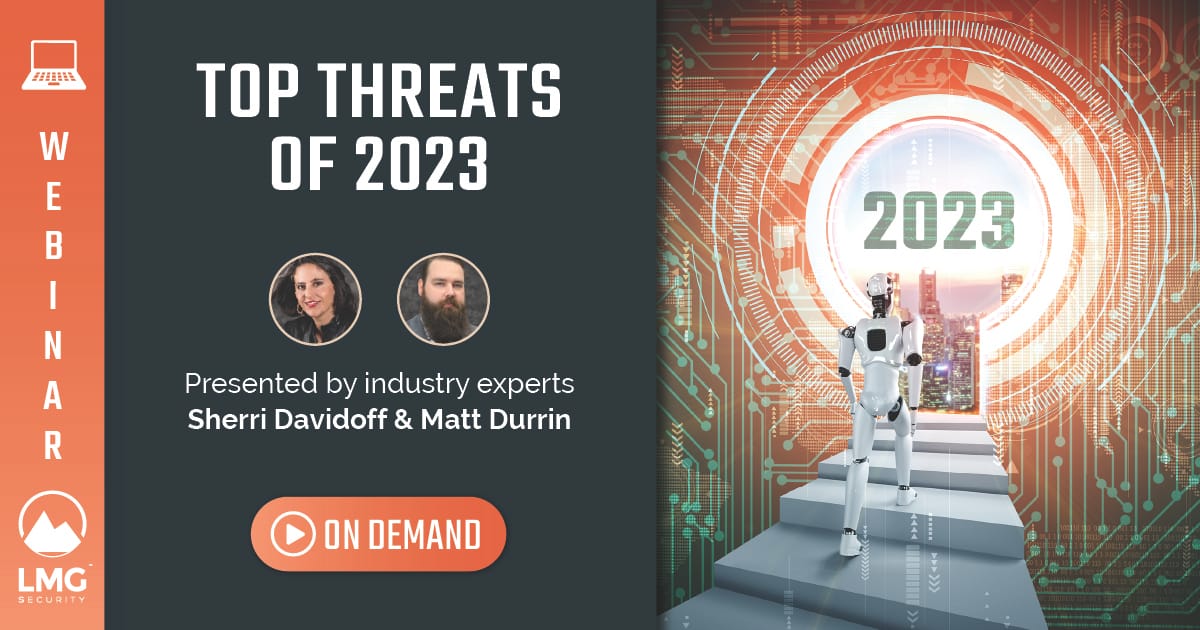 Cybercriminals are taking hacking to the next level by leveraging ever more sophisticated toolsets and rapidly evolving techniques. Join us to hear about the latest cybercriminal tactics, such as:
Software API abuse– Interconnected systems have led to huge technological advancements, but hackers increasingly leverage API weaknesses to bypass security controls and gain footholds in major organizations around the world.
MFA flaws and bypass attacks – For years, MFA has been one of the top security controls. Now users with MFA are falling victim to new and updated attack strategies that either fool them into approving logins, steal their tokens and codes, or just simply annoy them until the give in and hit accept.
Rookie hackers with advanced tools – New and inexperienced hackers now have access to military-grade cyber weapons.  We'll show examples of new malware-as-a-service offerings such as the Eternity Project, which lower the technical barriers to entry and spur cybercrime.
Technology supply chain attacks – Hackers are targeting lesser-known software libraries and utilities, which are often less protected and yet embedded in software used around the globe. Expect to see the supply chain targeted heavily in 2023.
Join us to learn about the top threats and ways that you can protect your organization in 2023.
Speakers
---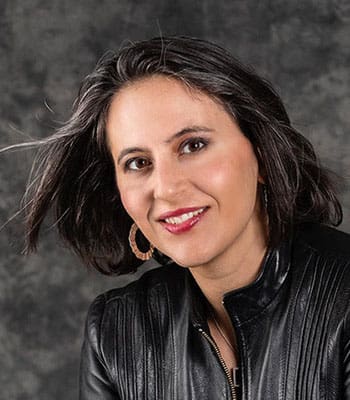 Sherri Davidoff
Chief Executive Officer
LMG Security
Sherri Davidoff is the CEO of LMG Security and the author of three books, including "Ransomware and Cyber Extortion" and "Data Breaches: Crisis and Opportunity." As a recognized expert in cybersecurity, she has been called a "security badass" by the New York Times. Sherri is a regular instructor at the renowned Black Hat trainings and a faculty member at the Pacific Coast Banking School. She is also the co-author of Network Forensics: Tracking Hackers Through Cyberspace (Prentice Hall, 2012), and has been featured as the protagonist in the book, Breaking and Entering: The Extraordinary Story of a Hacker Called "Alien." Sherri is a GIAC-certified forensic examiner (GCFA) and penetration tester (GPEN) and received her degree in Computer Science and Electrical Engineering from MIT.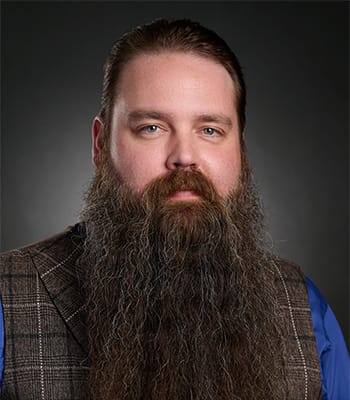 Matt Durrin
Director of Training and Response
LMG Security
Matt Durrin is the Director of Training and Research at LMG Security and a Senior Consultant with the organization. He is an instructor at the international Black Hat USA conference, where he has taught classes on ransomware and data breaches. Matt has conducted cybersecurity seminars, tabletop exercises and classes for thousands of attendees in all sectors, including banking, retail, healthcare, government, and more. He is also the co-author of a new book, Ransomware and Cyber Extortion: Response and Prevention. A seasoned cybersecurity and IT professional, Matt specializes in ransomware response and research, as well as deployment of proactive cybersecurity solutions. Matt holds a bachelor's degree in computer science from the University of Montana, and his malware research has been featured on NBC Nightly News.