Ransomware Tactics and Trends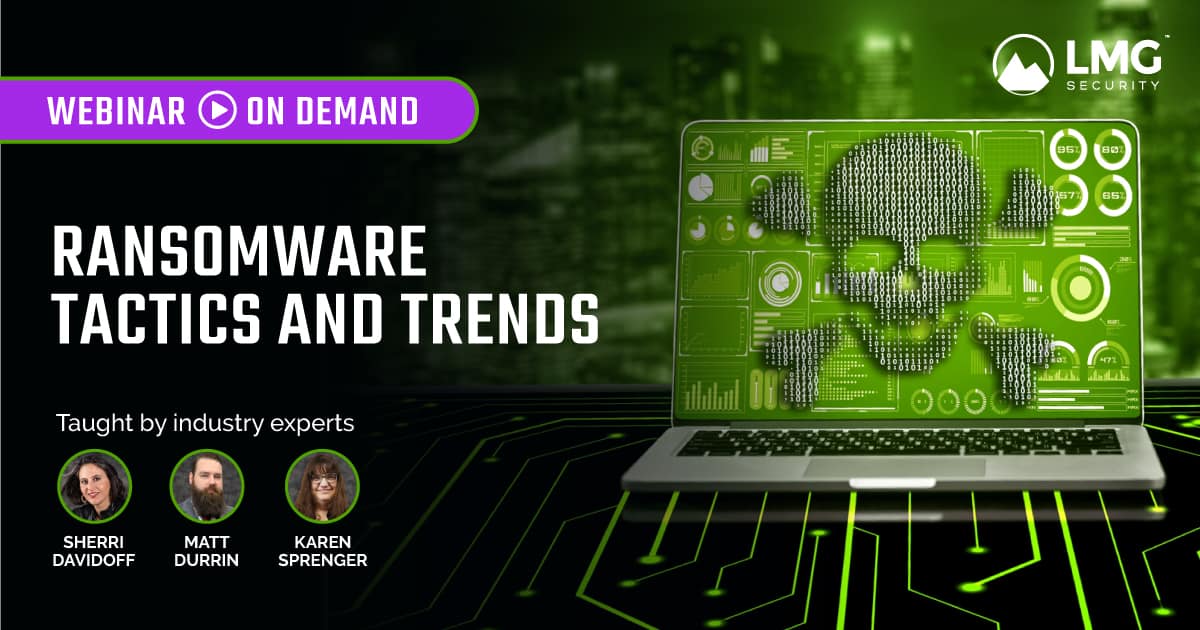 Ransomware has gotten sneakier. In response to highly-publicized law enforcement busts and disruptive measures, criminals have developed novel tactics such as partial encryption strategies, which are designed to speed destruction and evade detection. In this fast-paced talk, the authors of the new book, "Ransomware and Cyber Extortion," will demonstrate the latest techniques and provide critical guidance for protecting your organization. We'll showcase:
An actual ransomware infection in the lab, with screenshots and videos
New attacker tactics used to spread more quickly and maximize impact
Current evasion trends, such as living off the land, partial encryption, and more
How hackers steal your data silently, including the latest clandestine exfiltration techniques
Along the way, we'll step through the anatomy of a modern ransomware attack, including entry, expansion, priming, detonation, and more. Join us to learn the latest ransomware and cyber extortion tactics, and the proactive steps you can take to prevent your organization from falling victim.
Speakers
---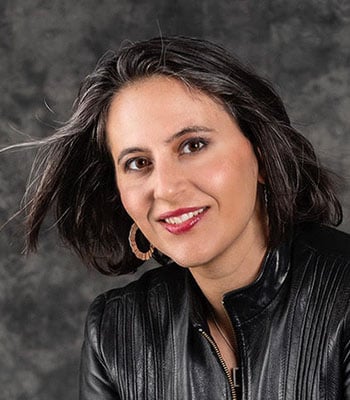 Sherri Davidoff
Chief Executive Officer
LMG Security
Sherri Davidoff is the CEO of LMG Security and the author of three books, including "Ransomware and Cyber Extortion" and "Data Breaches: Crisis and Opportunity." As a recognized expert in cybersecurity, she has been called a "security badass" by the New York Times. Sherri is a regular instructor at the renowned Black Hat trainings and a faculty member at the Pacific Coast Banking School. She is also the co-author of Network Forensics: Tracking Hackers Through Cyberspace (Prentice Hall, 2012), and has been featured as the protagonist in the book, Breaking and Entering: The Extraordinary Story of a Hacker Called "Alien." Sherri is a GIAC-certified forensic examiner (GCFA) and penetration tester (GPEN) and received her degree in Computer Science and Electrical Engineering from MIT.
Matt Durrin
Director of Training and Response
LMG Security
Matt Durrin is the Director of Training and Research at LMG Security and a Senior Consultant with the organization. He is an instructor at the international Black Hat USA conference, where he has taught classes on ransomware and data breaches. Matt has conducted cybersecurity seminars, tabletop exercises and classes for thousands of attendees in all sectors, including banking, retail, healthcare, government, and more. He is also the co-author of a new book, Ransomware and Cyber Extortion: Response and Prevention. A seasoned cybersecurity and IT professional, Matt specializes in ransomware response and research, as well as deployment of proactive cybersecurity solutions. Matt holds a bachelor's degree in computer science from the University of Montana, and his malware research has been featured on NBC Nightly News.
Karen Sprenger
COO
LMG Security
Karen Sprenger is the COO and chief ransomware negotiator at LMG Security. She has more than 25 years of experience in cybersecurity and information technology, and she is a noted cybersecurity industry expert, speaker, and trainer. Karen is also the co-author of a new book, Ransomware and Cyber Extortion: Response and Prevention. She speaks at many events, including those held by Wall Street Journal Cyber Pro, Fortinet, the Internal Legal Tech Association, and the Volunteer Leadership Council. Karen is a GIAC Certified Forensics Examiner (GCFE) and Certified Information Systems Security Professional (CISSP) and holds her bachelor's degree in music performance (yes, really). In her spare time, Karen considers "digital forensics" a perfectly acceptable answer to the question, "But what do you do for fun?" A lifelong Montanan, she lives in Missoula with oodles of poodles.