MFA Day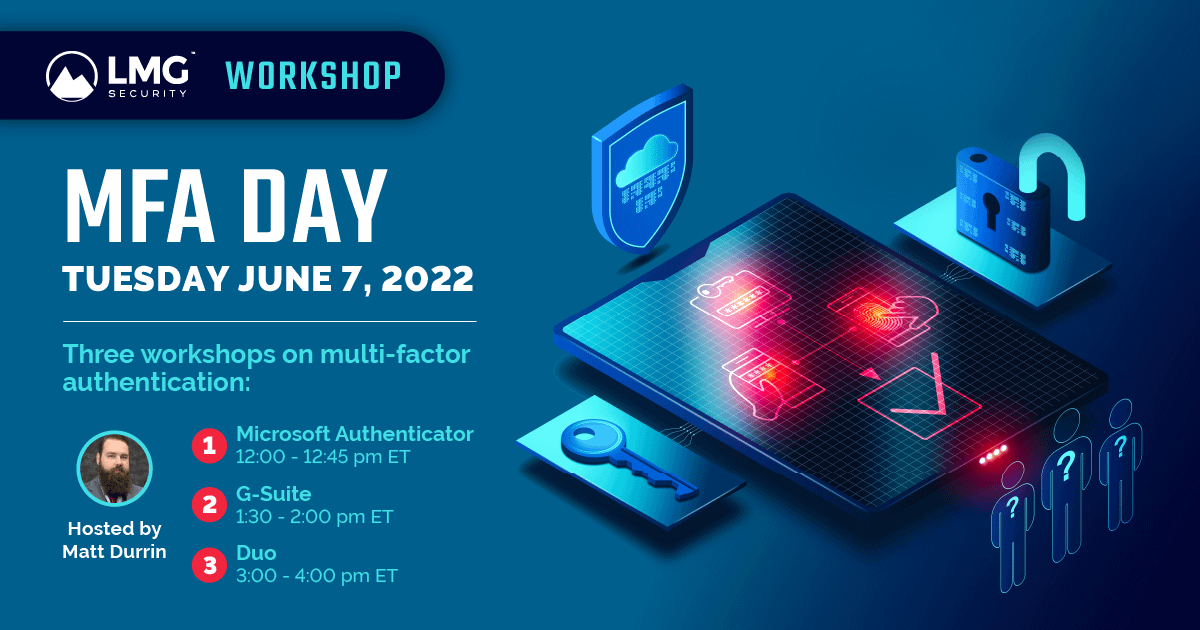 Join us for a series of step-by-step workshops that demonstrate how to deploy multifactor authentication (MFA) for popular services, including Microsoft 365 and G-Suite. In addition, we'll show you how to set up Duo for an all-encompassing MFA solution that supports SSO and has advanced management capabilities. You can choose to attend one, two or all three webinars and get practical, immediately actionable solutions.
Microsoft Authentication Workshop: 12:00 – 12:45 pm EST | Watch Recording
Keeping hackers out of your Office 365 environment is essential to maintaining the security of your communications and data, but how can you secure your environment and keep your users happy at the same time? Join us for a fast-paced walkthrough of Multifactor Authentication deployment through the Microsoft 365 environment.
We'll cover:
– Setting up a deployment timeline
– Planning for implementation
– Letting your users know about the new service early
– Fully adding MFA to your Microsoft 365 security toolkit
Take the anxiety out of your MFA deployment and see how this simple addition can greatly increase your security posture!
G-Suite Authentication Workshop: 1:30 – 2:00 pm EST | Watch Recording
Google's G-Suite is an easy, convenient, and fully featured suite of applications, but how do you keep your accounts from being taken over by a hacker? Join LMG for a fast paced session on deploying Multifactor Authentication for your G-Suite users, enhancing their safety and protecting your digital data.
We'll cover:
– Selecting the right security settings for your environment
– Planning and executing your deployment
– Implementing MFA as a cornerstone of your security arsenal
See how simple adding this powerful security tool to your services can be and how it can help keep your information and users secure.
Duo Authentication Workshop: 3:00 – 4:00 pm EST | Watch Recording
Managing secure authentication can be difficult. Using a single solution for both MFA and SSO can provide your team with a secure, comprehensive, and easy to use security toolkit with just a few steps. Join us for a fast paced walkthrough setting up Duo as your MFA and SSO solution.
We'll cover:
– Getting your environment ready for deployment
– Educating your users about new security features ahead of time
– Staging your deployment to avoid unnecessary problems
– Fully deploying your new SSO and MFA tools
Get your questions answered and prepare yourself for a secure and easy to use answer to your secure authentication needs.
Speakers
---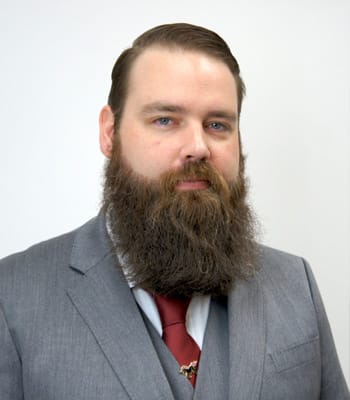 Matt Durrin
Director of Training and Response
LMG Security
Matt Durrin is the Director of Training and Response for LMG Security, a Black Hat instructor, and the co-author of the upcoming book, "Ransomware and Cyber Extortion". A seasoned forensics professional, Matt specializes in incident response, ransomware cases, cryptojacking, and banking trojans. He regularly conducts cybersecurity webinars and seminars for hundreds of attendees in all sectors, including banking, retail, health care, government and more.  Matt holds a Bachelor's Degree in Computer Science from the University of Montana and previously worked as a "blue team" field technician/system administrator for over 10 years. His malware research has been featured on NBC Nightly News.