By Karen Sprenger / Apr 26th, 2022
The ABC's of an Effective Cybersecurity Program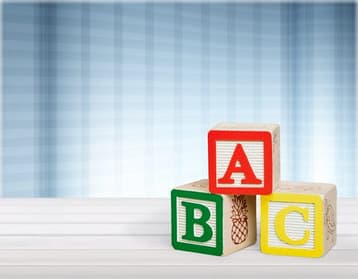 Eight years ago, when I joined LMG Security, few people outside of IT staff were familiar with the term "cybersecurity", and even fewer people were concerned about creating a strong cybersecurity program. Some executives and staff members were familiar with the term "information security", but even then, most viewed it as an "IT problem", and executives did not give it further thought.
Today, through the proliferation of ransomware, cyber extortion, business email compromise, and the like, executives and non-IT staff alike are beginning to understand that cybersecurity is everyone's responsibility and concern. Many organizations now realize that cybersecurity risk is business risk, and that they must build and maintain a strong cybersecurity program or risk losing everything. With today's evolving threats, creating an effective cybersecurity program can seem like a monumental task, so let's break it down and get back to the basics.
A Checklist for Building an Effective Cybersecurity Program Using the ABCs
Whether your organization is just starting to build a program, or you have a program but want to ensure that you are covering all of your bases, the following "ABCs of an Effective Cybersecurity Program" checklist is for you. Start with these steps:
Creating a strong cybersecurity program may seem overwhelming at first, but just like eating an elephant (I never understood that – do people actually try to eat elephants?) tackling it one bite, or step in this case, at a time will provide your organization with a long-term, sustainable program ready to meet the changes and challenges to come.
If you need help designing a cybersecurity plan or with training, or technical controls implementations, contact our experienced team. We are ready to help!