By Staff Writer at LMG Security / Apr 12th, 2023
Supply Chain Security Best Practices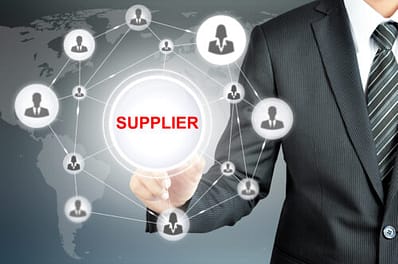 Your organization's security is only as strong as its weakest link – and that link could be your vendors. In fact, supply chain cybersecurity attacks surged in 2022; according to the Identity Theft Resource Center, there were 40% more supply chain security attacks than malware attacks. So how can you reduce your organization's risk? Let's start by looking at some of the different types of supply chain attacks, and then we'll share supply chain security best practices that will help you minimize your organization's risk.
Supply Chain Attacks Deliver High Impact Data Breaches
One of the reasons criminals have increased their focus on supply chain attacks is the simple fact that these breaches can quickly compromise thousands of targets. There are many ways a supply chain breach can occur. Let's look at some of the common supply chain attacks:
Attacking a service provider. In March of 2023, 9 million AT&T customers had their data exposed when one of AT&T's marketing vendors was hacked. In this case, the hacker was able to steal customer data held by AT&T's vendor.
Compromising a software vendor to distribute malware in their product. One of the worst supply chain attacks to date was the Solar Winds attack. In late 2020, the company's software, which is deeply embedded in the networks of tens of thousands of organizations, was infected with malware. Since SolarWinds was not aware that it had been breached, its next software update carried the malware (and the backdoor it opened into each network) to its 18,000 customers included high-profile tech companies such as Microsoft, CISCO, 425 U.S. Fortune 500 companies, the United States DoD, DoJ, and DHS, and many others. One of the worst aspects of this type of supply chain breach is that the attack came from a trusted provider that had admin access to many of their customers' systems and was also excluded from malware scans on many of the networks.
Exploiting a vulnerability in a commonly used code library. You may remember the infamous Log4j exploit, in which a zero-day vulnerability in the widely used Apache Log4j Java-based logging library impacted a staggering number of organizations, systems, and services. This code library was used as a component of many software products and services, and organizations such as SAP, Apple, Tesla, VM Ware, Cisco,and many, many others were scrambling to patch their internal software and roll out patches to fix vulnerabilities in their products.
Software as a Service (SaaS) and Cloud breaches. Many companies store a significant amount of data in the cloud and use SaaS programs as an integral part of their operations. When one of these vendors is breached, your information can be exposed. One example is the LastPass breach. In August of 2022, LastPass experienced two data breaches. User information, some source code, API keys, MFA seed information, some encrypted password files, and encryption keys were stolen. As a result, the criminals were able to access a number of master passwords for an array of organizations.
As you can see in these examples, your vendor's risk is your cybersecurity risk. Now that we've looked at some of the ways supply chain attacks happen, let's dig into the supply chain security best practices so you can reduce your organization's risk.
Supply Chain Security Best Practices
One of the key ways your organization can reduce risk is to follow supply chain security best practices. NIST has a whole subsection of guidance on supply chain risk management for those of you who want to dive into all of the details. To make your life simpler, we have summarized the NIST supply chain security guidance into five steps and added actionable supply chain security best practices you can implement to reduce risk:
Creating a Long-Term Plan
Effective supply chain security doesn't happen overnight. Take it step-by-step: Implement as many of these supply chain security best practices as you can, prioritize your biggest suppliers first (as this alone will deliver a significant risk reduction), and create a long-term plan. Please contact us if you need help securing your supply chain, vetting vendors, or creating your supply chain security policies and procedures.