Tip Sheet
Phone & Mobile Device Security Tips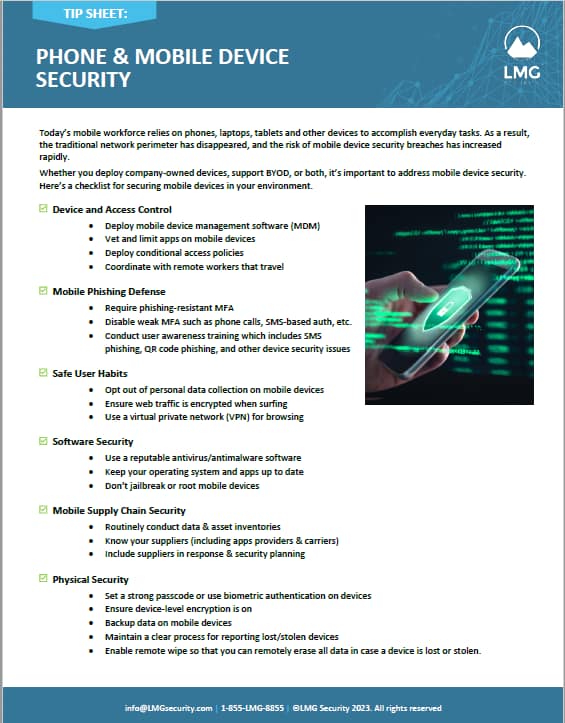 Today's mobile workforce relies on phones, laptops, tablets and other devices to accomplish everyday tasks. As a result, the traditional network perimeter has disappeared, and the risk of mobile device security breaches has increased rapidly.
Whether you deploy company-owned devices, support BYOD, or both, it's important to address mobile device security. Download our free checklist for quick tips on securing mobile devices in your environment.
Download here:  PHONE & MOBILE DEVICE SECURITY
You may also be interested in our BYOD Security Checklist for Employees & BYOD Checklist for IT tip sheets.