Tip Sheet
How to Spot a Phishing Email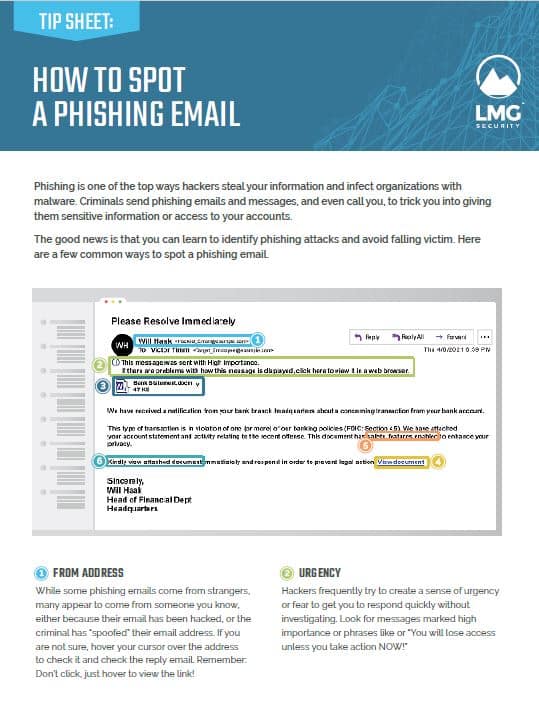 Phishing is one of the top ways hackers steal your information and infect organizations with malware! Criminals send phishing emails and messages, and even call you, to trick you into giving them sensitive information or access to your accounts. The good news is that you can learn to identify phishing attacks and avoid falling victim. Download this tip sheet (and feel free to share it with your entire organization) for tips on how to spot a phishing email.
Download: How-to-Spot-a-Phishing-Email-Tip-Sheet.pdf
You may also be interested in our tip sheet: How to Stop Phishing Attacks and our video: What is Phishing?