How to Prevent and Respond to Modern Ransomware Attacks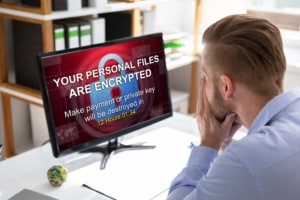 Ransomware is constantly evolving. Today, ransomware is often the last stage of a data breach, launched by criminals after they have already stolen massive volumes of data. Exposure threats are on the rise, as criminals threaten to publish data if they don't receive their payment. Ransomware-as-a-service is booming, with a flood of new products competing on the dark web.
In this joint webinar with our partner Technium, we'll show you the latest ransomware in action, including screenshots from real-world cases. We'll discuss strategies for preventing and responding to modern ransomware attacks, including common mistakes to avoid. Learn how to reduce your risk of a ransomware attack and respond effectively, now and in the future. Register below and watch now.