Tip Sheet
Community Alert: Patch Atlassian Confluence Immediately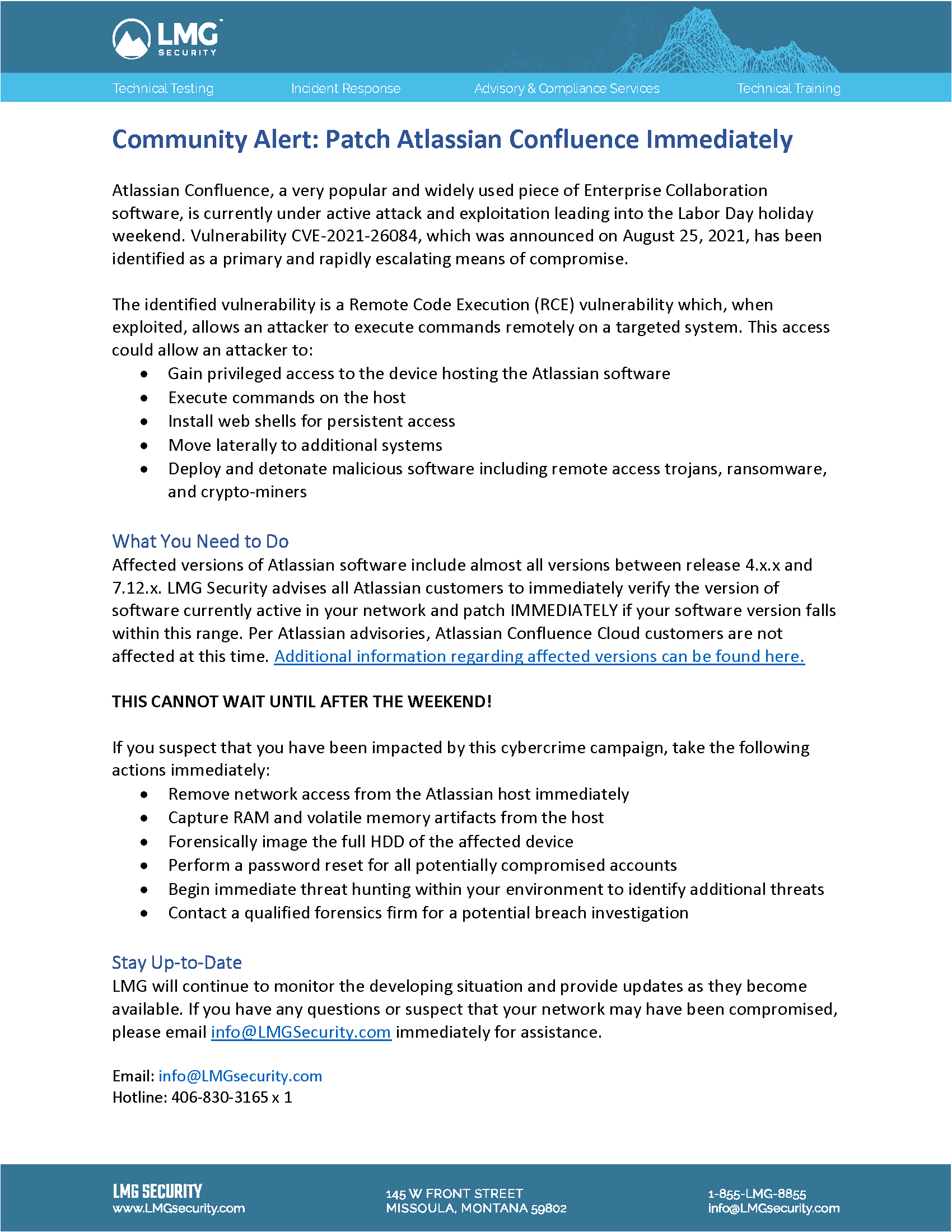 Atlassian Confluence, a very popular and widely used piece of Enterprise Collaboration software, is currently under active attack and exploitation.
The identified vulnerability is a Remote Code Execution (RCE) vulnerability which, when exploited, allows an attacker to execute commands remotely on a targeted system to gain privileged access, deploy malware, move laterally to additional systems, and more.
LMG Security advises all Atlassian customers to immediately verify your current software version and patch IMMEDIATELY if you are impacted. Read our community alert for affected versions and advice on next steps.
Download: Community Alert: Patch Atlassian Confluence Immediately